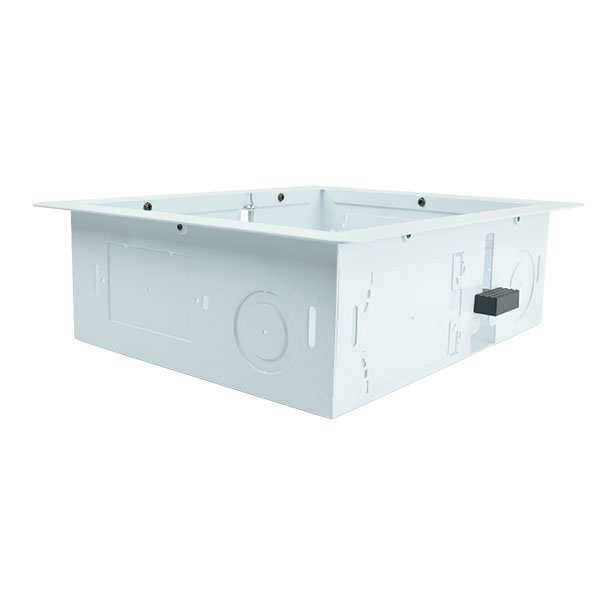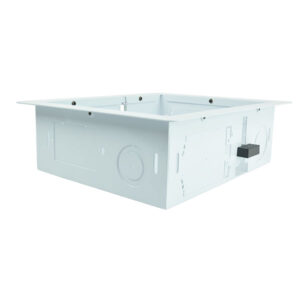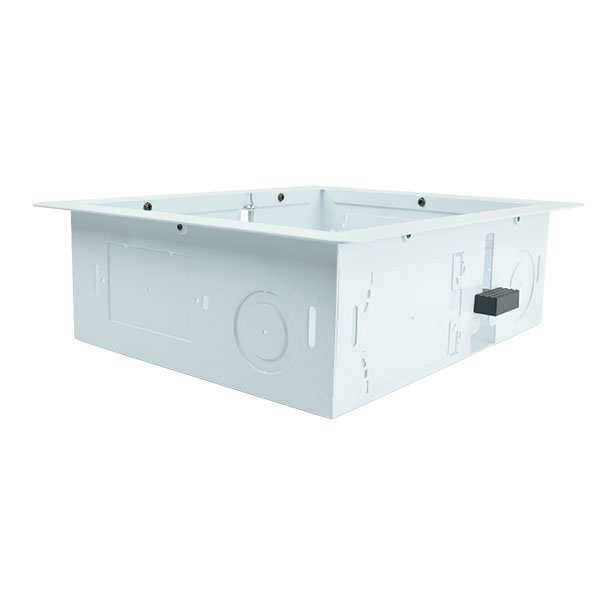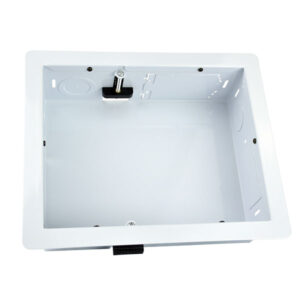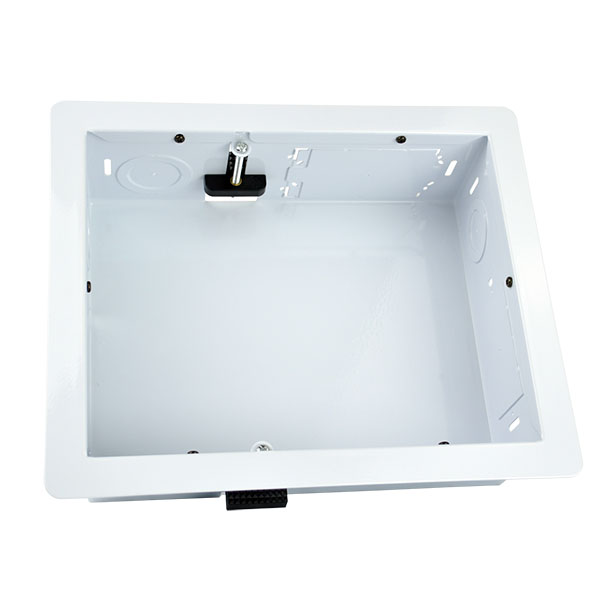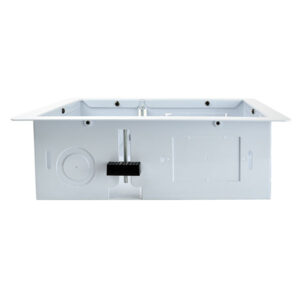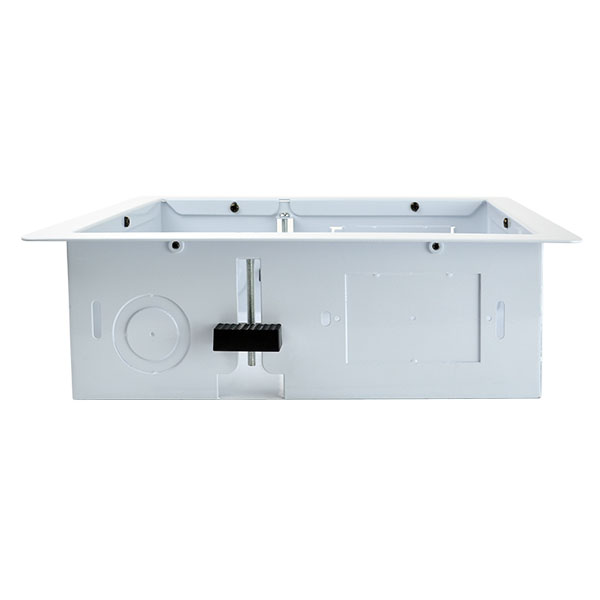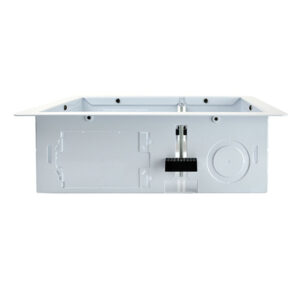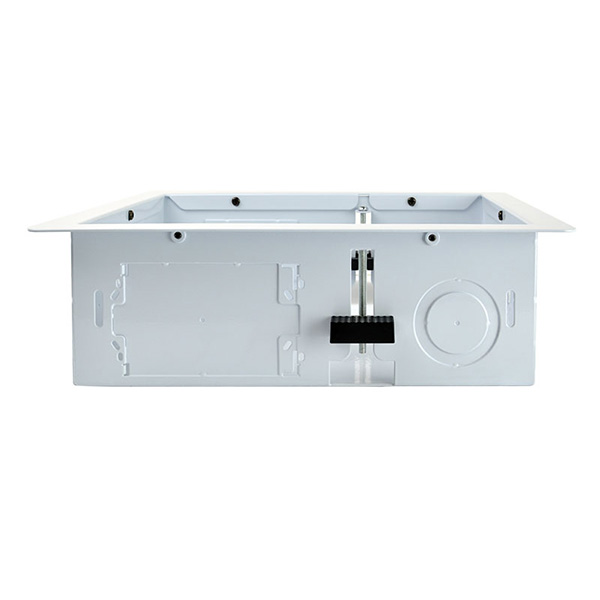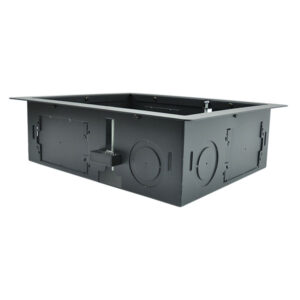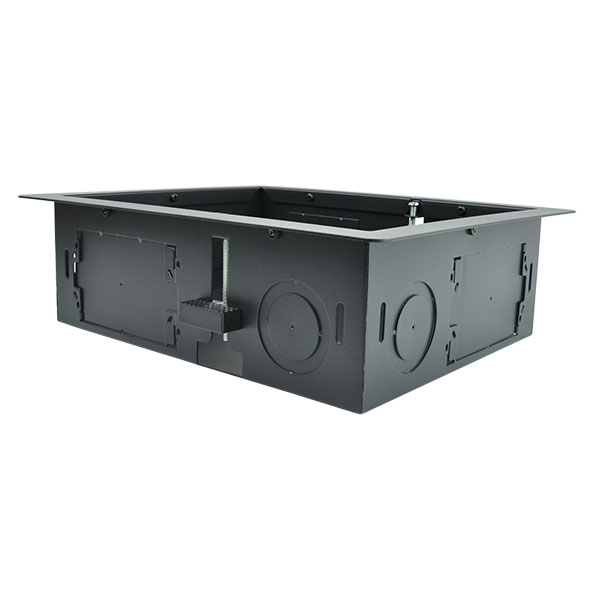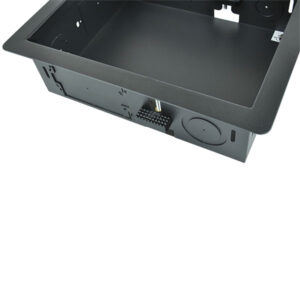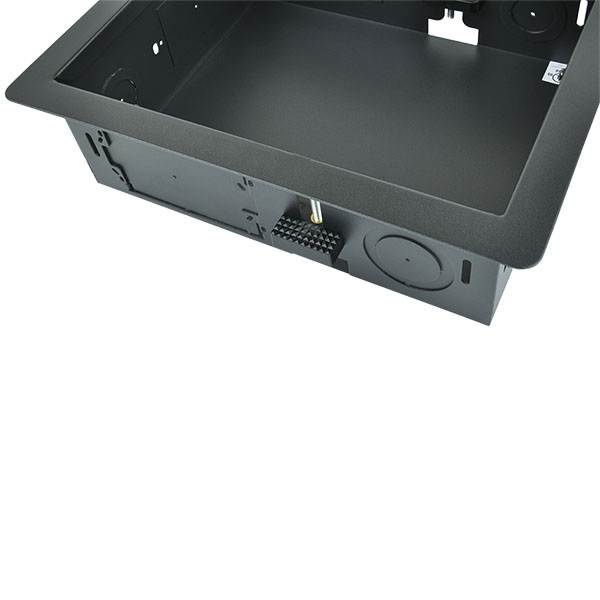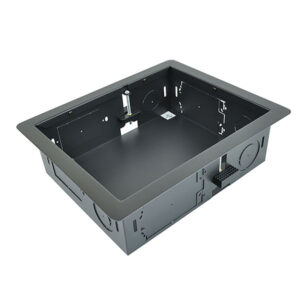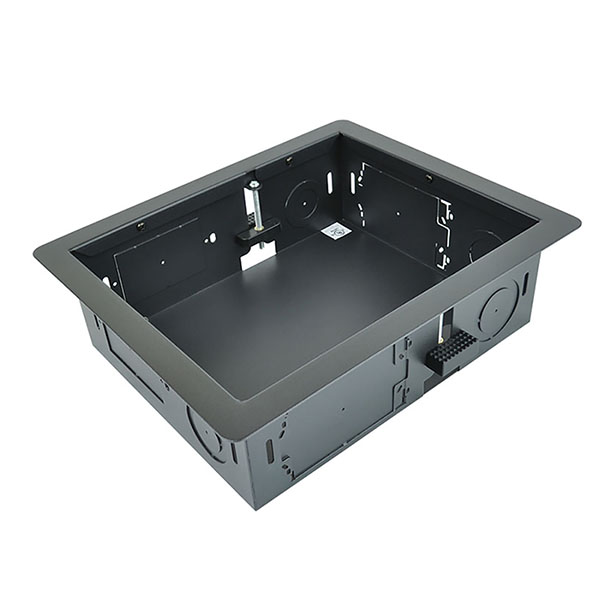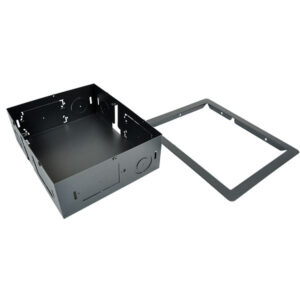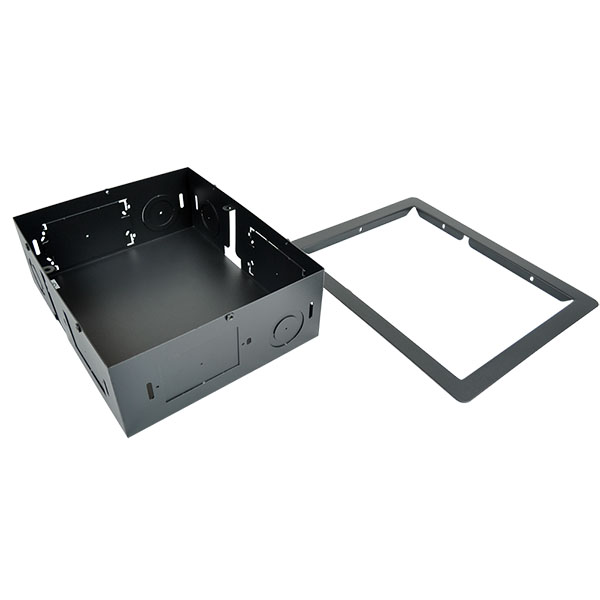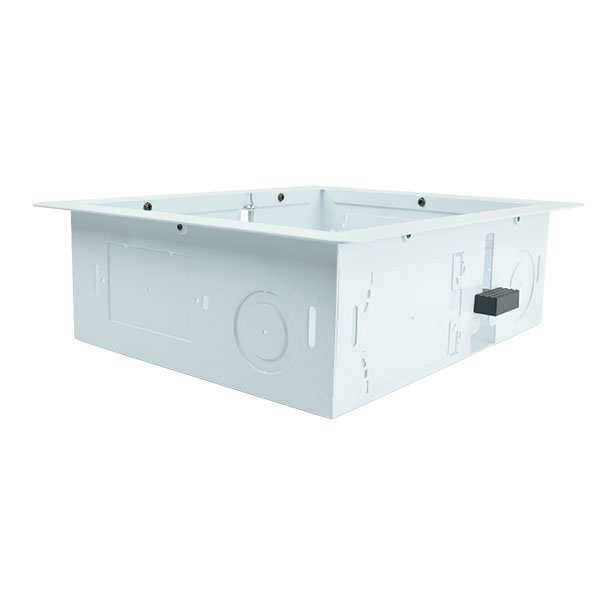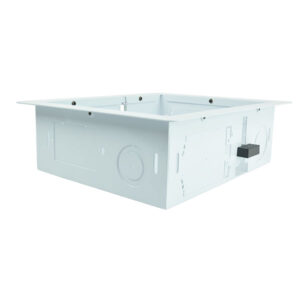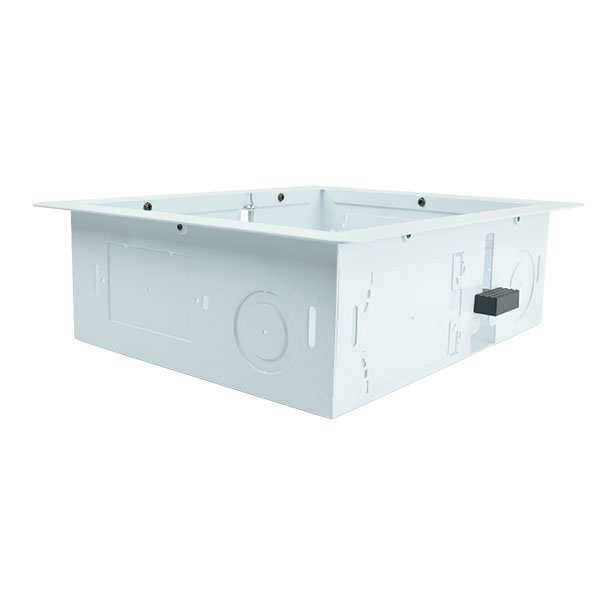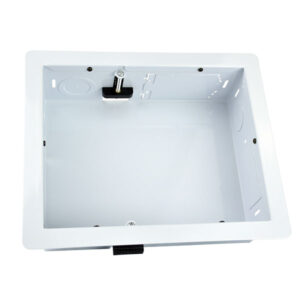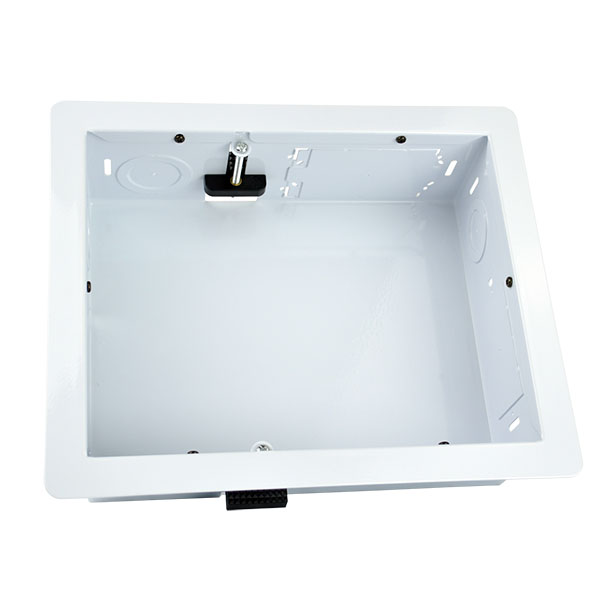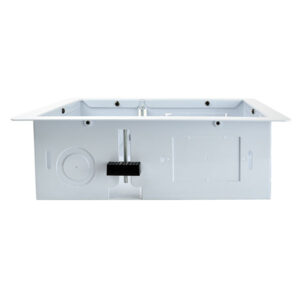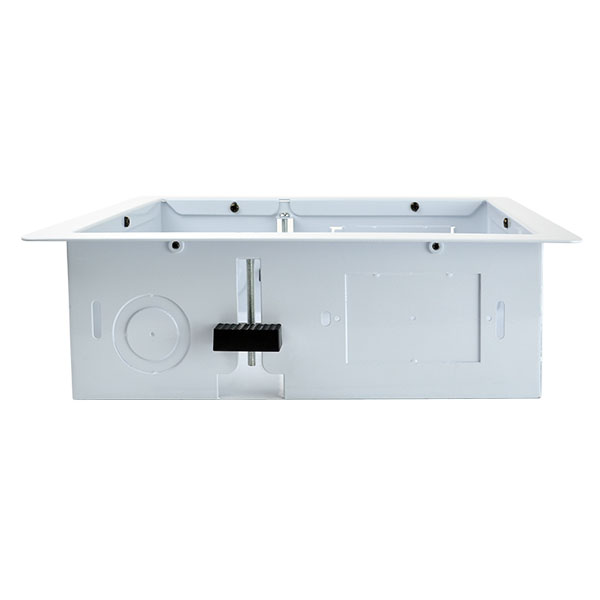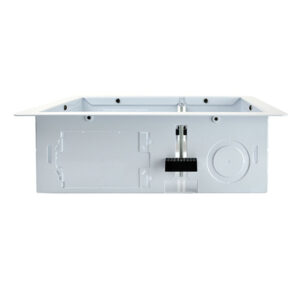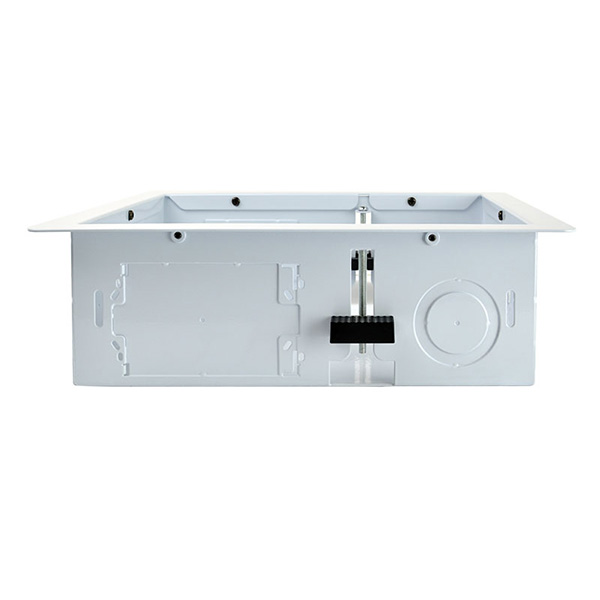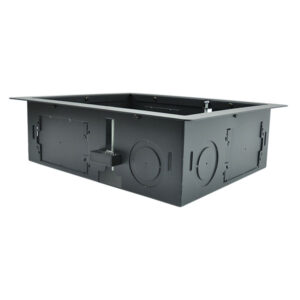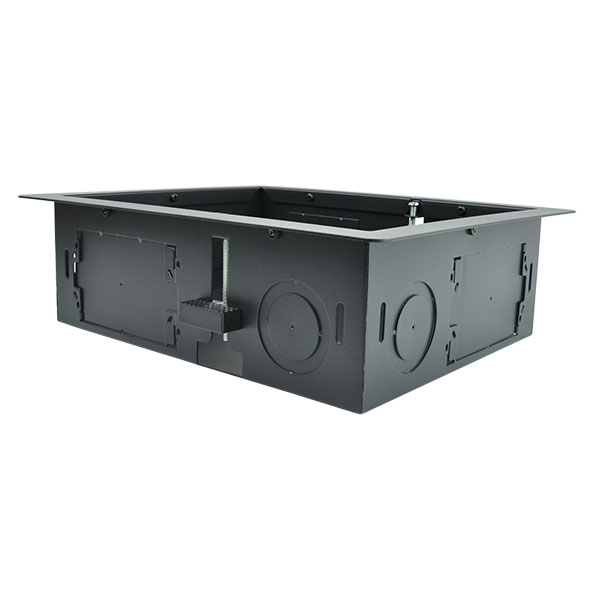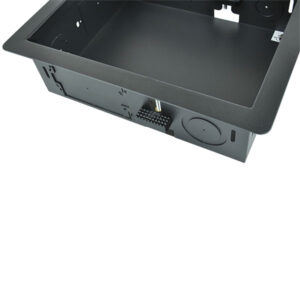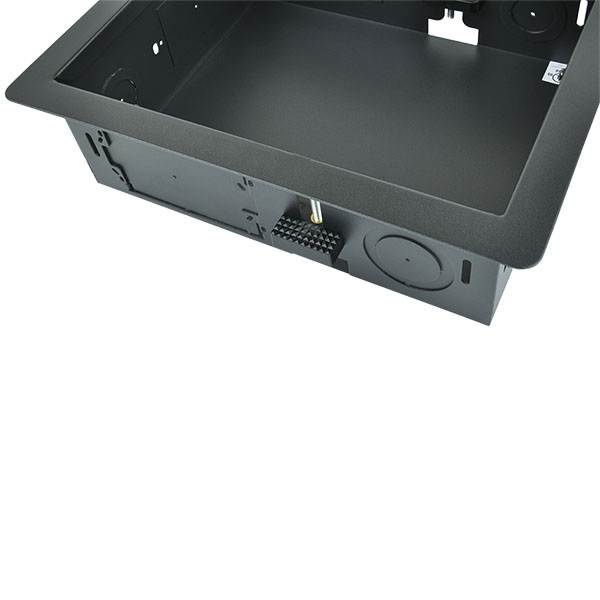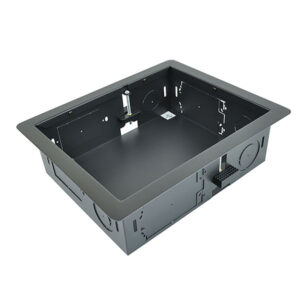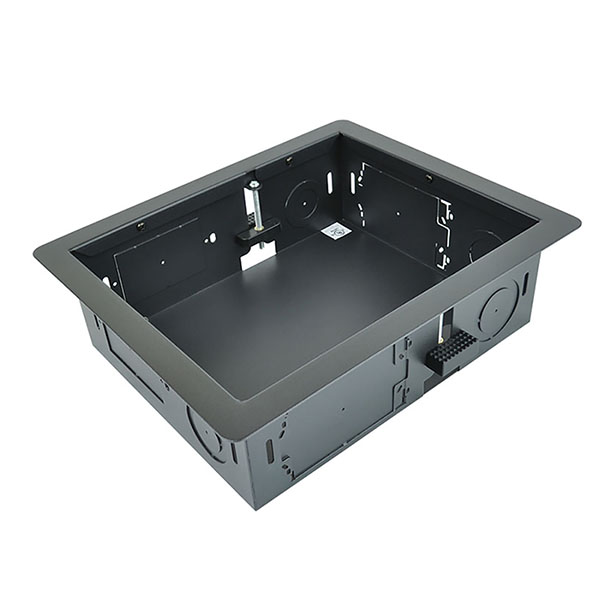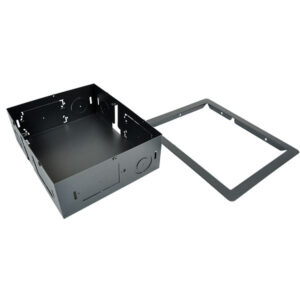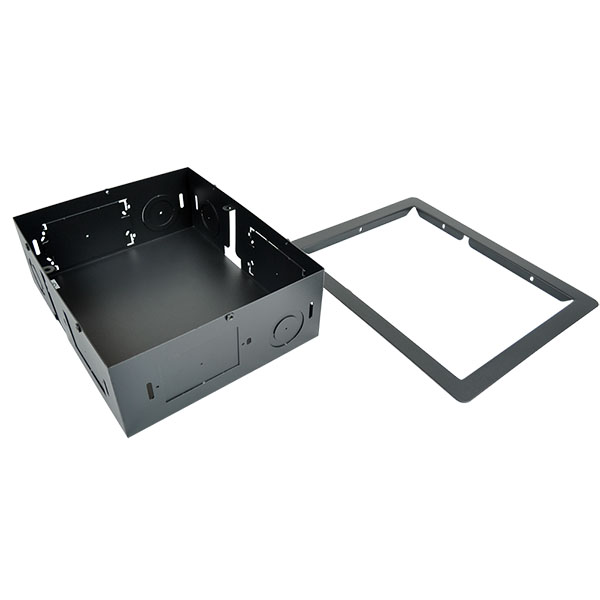 A one-time price of
$29.99
will be added to your order.
Description
Specifications
8.4" x 10.4" In-wall enclosure.  Designed to house components behind the TV, the IWB-2 is the perfect enclosure to meet all of your needs.  It is made from heavy duty powdercoated steel.  Two colors are available, black or white. The outer flange is removable, so it It can be used in pre-construction or retrofit applications.  
Details
UL & CUL listed
Punch-out's for direct wire entry with updated grommet
Punch-out's for 3/4″, 1.00″, 1.25″ & 1.50″ conduits
Pre-construction mounting slots
Pre-drill holes
Easier to remove knockouts
Pre-construction or retrofit installation
Accommodates up to 3/4" thick wall material
Heavy duty "Dog Ears" install from the inside for easy installation…plus they don't fall into the wall
Removable trim ring
Knockouts to accommodate direct mounting of wall plates to the outer edge
Knockouts for both metal and plastic high-volt boxes
Welded steel construction with heavy duty powdercoated finish
Easy retrofit installation into any 2×4 wall. Fitting into 10" on-center (IWB-2), 12″on-center Stud bays (IWB-1), the IWB is as simple as mounting an in-wall speaker
Don't worry about existing wires in the wall. After mounting you will have over 1/2" of clearance behind the enclosure for existing wires. or running new wires
Connect and test your system, PRIOR to hanging the display. Save hours of labor making sure everything is correct the first time.
Patents Pending
Specifications
Weight rating: 10lbs with dog ears only, 25lbs when stud mounted.
Cut-Out Dimensions: 10.375" x 8.39"
Overall Dimensions: 9.78" x 11.76" x 3.51"
3.5Lbs. Product Weight
4.0 Lbs. Shipping Weight
Construction
1.10mm steel, powder coated
1.5mm thick outer flange
Butt welded and smoothed joints
What's in the box?
IWB Enclosure
Dog Ears
5mm Dog Ear Screws
Self tap screws for mounting plates
Trim ring screws
Self tap screws for rear panel
Wire Grommet
Cut Out Template
Related Items
CVR-2 Magnetic Cover
CMK-1 Component Mounting Kit
IWB-1x Larger Enclosure